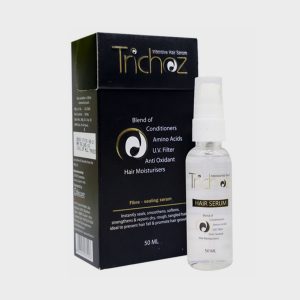 Brand: Ethicare
Quick View
Buy Now
The Unique hair fiber sealing property-strengthens each hair strand.
Application of this serum improves manageability of dry, tangled, frizzy and brittle hair.
Brand: Aurelderma
Quick View
Buy Now
1. Hair Shine, Moisturizing & Hair Fall Control Serum
2. Provides hair with instant shine and long term rejuvenation, Treats split ends.
3. Penetrates hair to help moisturize each layer and restores smoothness, shine and softness to brittle hair.