Brand: Ducray
Quick View
Buy Now
Reduces hair loss and stimulates hair growth with its targeted action on the growth phase of hair.
Anti-hair loss lotion with light texture facilitates daily use, without leaving hair oily.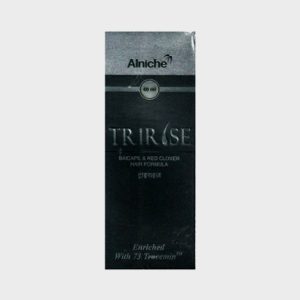 Brand: Alniche
Quick View
Buy Now
Tririse hair formula contains Baicapil & Red clover as active ingredients used for hair care.