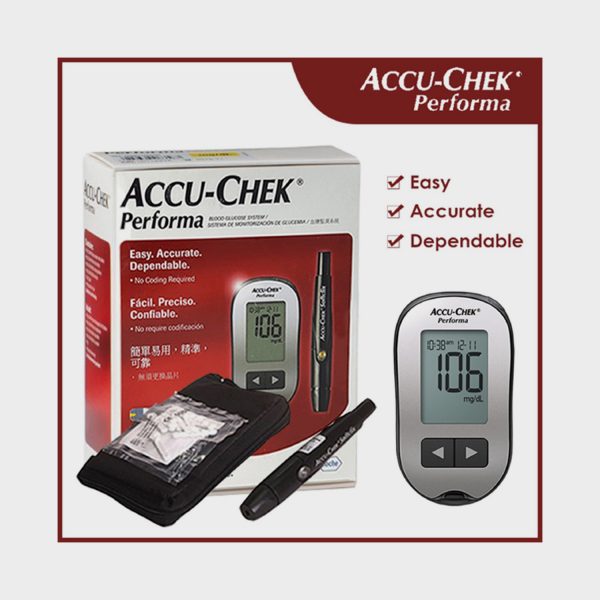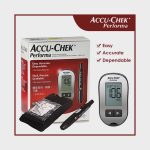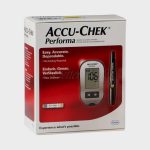 Accu-Chek Performa Glucometer
MRP: 1,990.00
Blood glucose meter makes testing your blood sugar quick and easy.
Provides accurate and reliable results.
Description
Ready to use right out of the box, requiring no set-up.
Helpful alerts remind you to test before and after meals, giving you valuable information to support therapy decisions for a healthy active life.
Can be measured indoors and outdoors.
Cost-effective diabetes care.
Personalized & optimized treatment with intervention at the right time.
No need to record blood sugar reading values.
Can be used for both type 1 and type 2 diabetes.
Fully interconnected with a dynamic diabetes management tool.