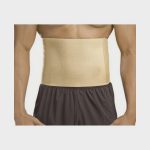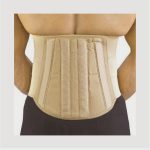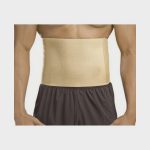 Dyna Surgical Abdominal Corset Medium
MRP: 580.00
Offers a high degree of compression to the abdominal region.
Provides support to the lower back and abdomen.
Description
Additional information
Description
Indications – Chronic low back pain, Degenerative lumbar disc disease Disketomy, Post operative conditions of the abdomen, Post Umbilical and Ventral Hernia.
Made of soft foam with elastic material.
Controls the sagging of the abdominal muscles.
Helps to maintain a trim waist line.
Provides support and compression to the abdominal muscles.
Available Sizes – S 70-80 cms, M 80-90 cms, L 90-100 cms, XL  100-110 cms, XXL 110-120 cms.