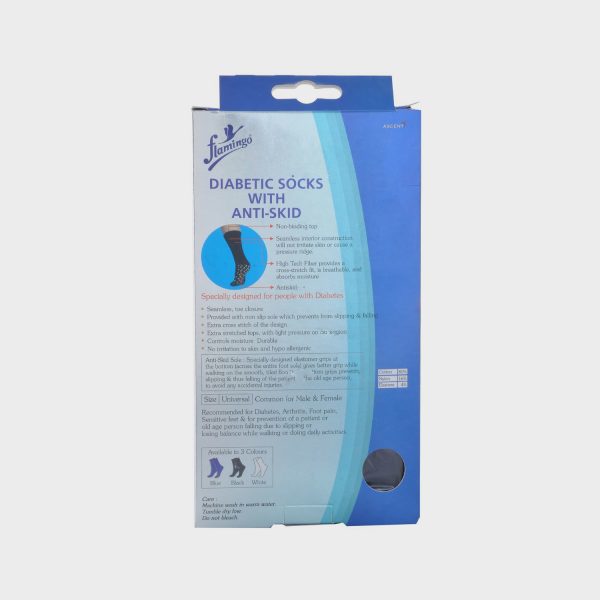 Flamingo Diabetic Socks With Anti-Skid
MRP: 350.00
Extra-thick hence reduces the chance of damage to your feet.
A diabetic sock helps in blood circulation without any skin irritation.
Description
Sock's full-cushion lining is designed for easy and pain-free walking.
Thin and light weight cotton interior makes for an incredibly comfortable fit.
The foot area of these socks is constructed with CoolMax and Anti-Microbial X- Static Silver to keep your feet sweat-free.