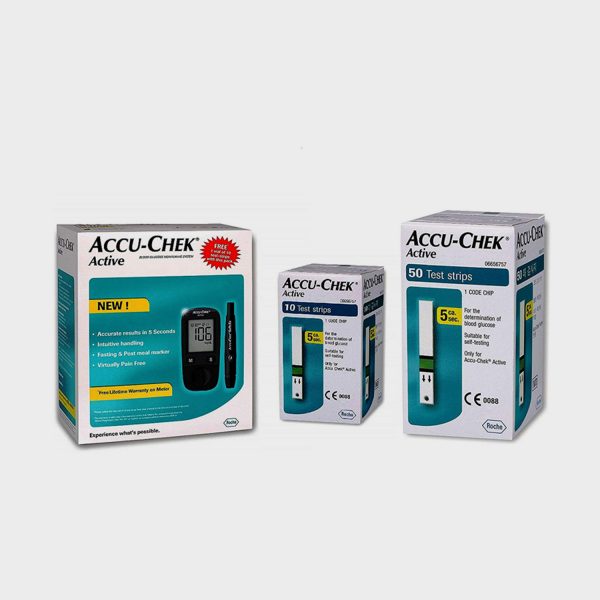 Accu-Chek Active Meter With 10 Strips
Brand/Mfr. : Accu Chek
Product Highlights
Blood glucose meter makes testing your blood glucose convenient.
Fast, hassle-free, and accurate results in 4 simple steps.
FREE shipping on all orders
MRP: 1,599.00
Description
Insert the glucose test strip
Prick your finger with the lancet to draw out a blood drop.
Carefully touch the blood drop onto the green field of the test strip.
Read the blood glucose result.
A simple process to manage your diabetes.
This kit helps in testing the sugar levels in the blood at home.
Provides accurate and reliable results.
Can be measured indoors and outdoors as well.
Can be used for both type 1 and 2 diabetes.
Controls and monitors the sugar level.
Fully interconnected with dynamic diabetes management tool.