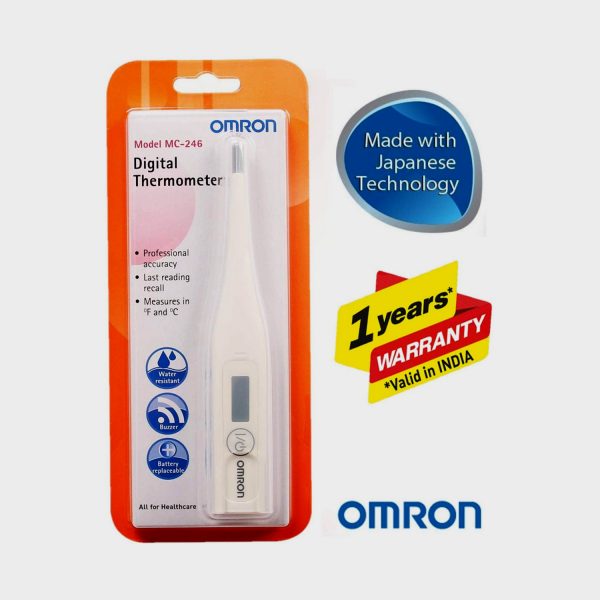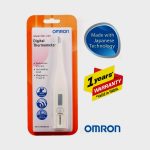 Omron MC-246 Thermometer
MRP: 195.00
Offers a safe, accurate and quick temperature reading.
Designed for oral, underarm and rectal use.
Compactly designed.
Description
Measure temperature quickly and accurately.
Water-resistant, you can wash this device to maintain hygiene.
Eliminates any worries about broken glass or mercury hazards.
The LCD display is clear and easy to read.
Mercury free.