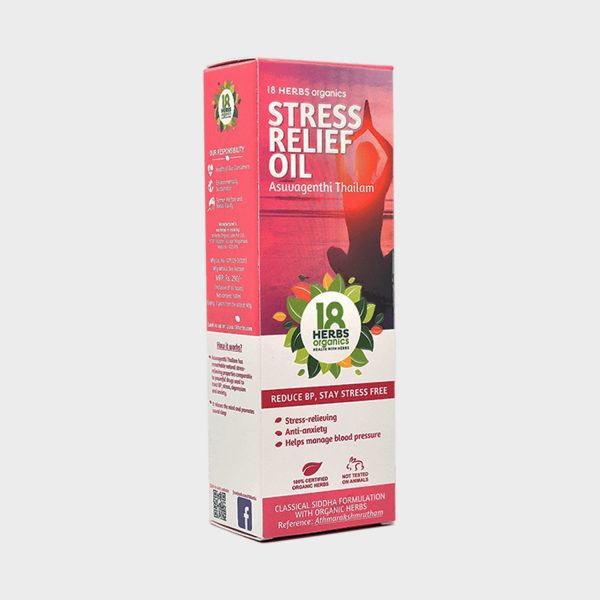 18 Herbs Organics Asuvagenthi Thailam (Stress Relief Oil) 100ml
MRP: 290.00
Siddha formulation used for Indications of giddiness due to high BP, stress, excessive heat in the system, bitterness of tongue, nausea and burning feeling in the palm and soles (Pitham).
Natural stress-relieving properties helps treat BP, stress, depression and anxiety.
Has anti-anxiety and neuroprotective effects.
Description
Ashwagandha is a promising alternative treatment for a variety of degenerative diseases such as Alzheimer's and Parkinson's.
Powerful antioxidant properties, seeks and destroys free radicals that cause ageing and numerous disease states.
Directions For Use
Apply 10-15 ml on the head and scalp either early morning or evening. Massage gently.

Wash it thoroughly after 24-48 minutes (one or two nazhigai – traditional timing) with shikakai or shampoo in lukewarm water.
BFor daily use, apply little quantity of the oil in lower abdomen.