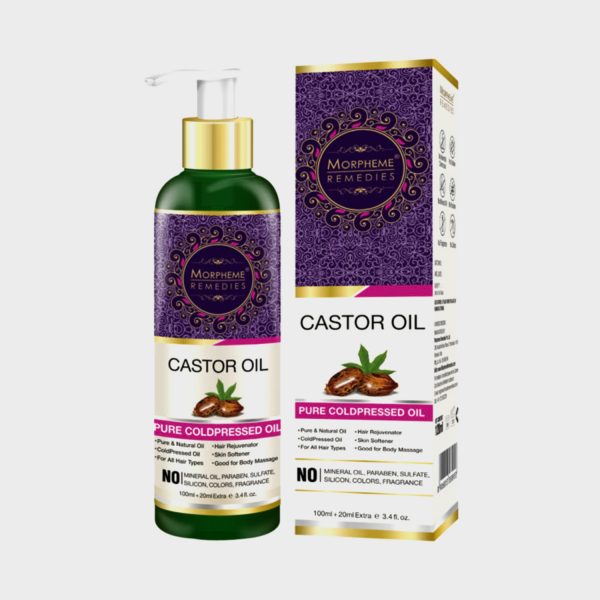 Morpheme remedies castor oil (ColdPressed) For Hair, Body, Skin Care, Eyelashes Hair Oil (200 ml)
MRP: 199.00
Pure Coldpressed Castor Oil is of Best Quality.
With no added additives or added Mineral Oil.
Description
Morpheme remedies castor oil benefits
Hair :  Strengthens the hair shaft, nourishes the roots.
Skin :  Useful for skin moisturizing, scars, stretch marks.
Face: Castor oil is best as a face cleanser.
Eyelashes: Apple castor oil to your eyebrows and eyelashes.
Nails and Cuticles: Castor oil adds a healthy luster to your nails and keep them moisturized.