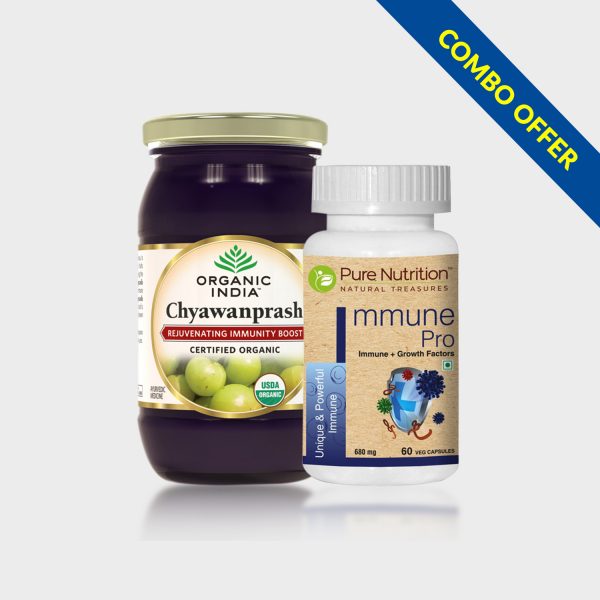 Organic India Chywanprash 500gm & Pure Nutrition Immune Pro
MRP: 1,894.00
Organic India Chywanprash 500gm
Helps in strengthening the immune system.
Provides the required nutrients and minerals for health care.
Pure Nutrition Immune Pro
Description
Organic India Chywanprash 500gm
Nourishes the brain cells and enhances memory power.
Promotes hair growth and helps to absorbs calcium resulting in strong bones and teeth.
Helps to purify blood and alleviates cough and asthma.
Improves skin complexion and glow.
Helps to digestion, absorption, and assimilation of food by improving liver function.
Acts against the ageing process and maintain youthfulness.
Pure Nutrition Immune Pro
First line of defense from infections.
Supply Broad spectrum all natural antiviral and antibacterial.
Maintain healthy intestinal flora.
Diabetics management.
Repair & Cell growth.
Burn fat and grow muscle.
Reduce the side effects of certain drugs.