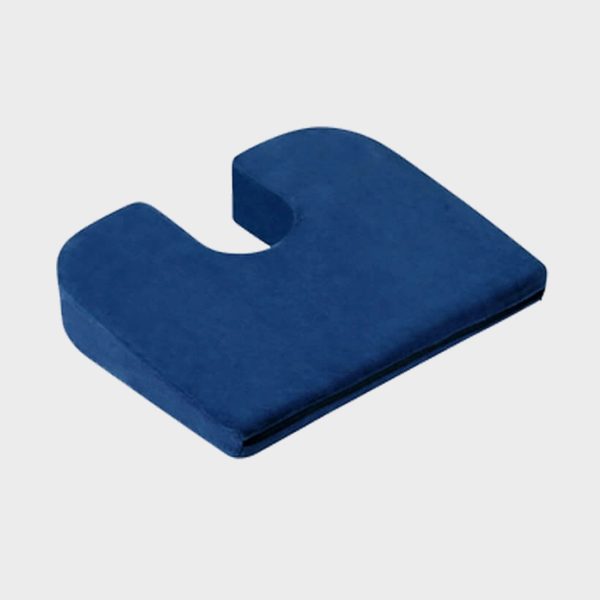 Coccyx Cushion
Brand/Mfr. : Exclusive
Product Highlights
Enables painless sitting without direct pressure on the episiotomy stitches, hemorrhoid or inflamed coccyx.
Protects the coccyx from the uncomfortable pressure.
FREE shipping on all orders
MRP: 1,040.00
Description
The coccyx is the bottom-most part of the spine, This represents a vestigial tail hence it is also called as a tailbone.
Tailbone pain is due to any of the following reasons: – Childbirth, A direct blow during sports, Got hit against hard substances, Local infection, Tumors, Long sitting work and so on.
Edge is designed in such a way to position the hips & spine alignment.
Use everywhere in the car, at work, at home and everywhere.
Do not use coccyx cushion with over other cushions.
Use ice packs or hot packs or better relief.
Use a clean cushion in order to avoid any infection.
U-shaped or V-shaped cushions provide more comfort than donut shapes.
Size: 42 Cm X 35 Cm X 6.5 Cm.
Color: Black-Blue.
Material: PU Moulded Foam.
Directions: The "U" shaped area has meant for coccyx section. Place it on the lower back of the body (hip part).