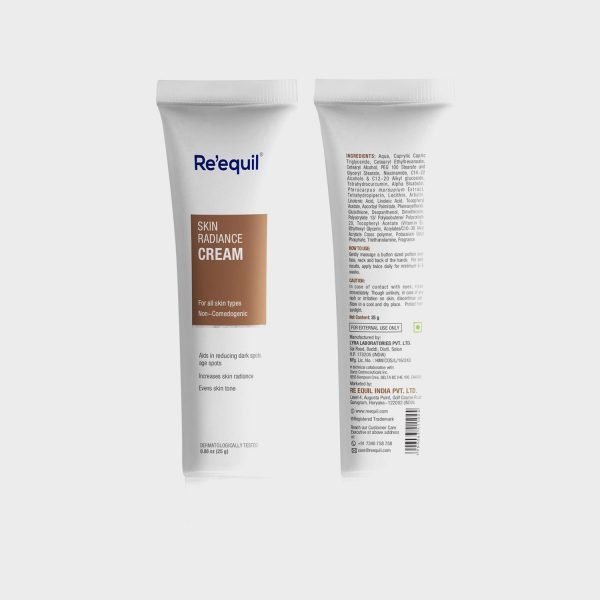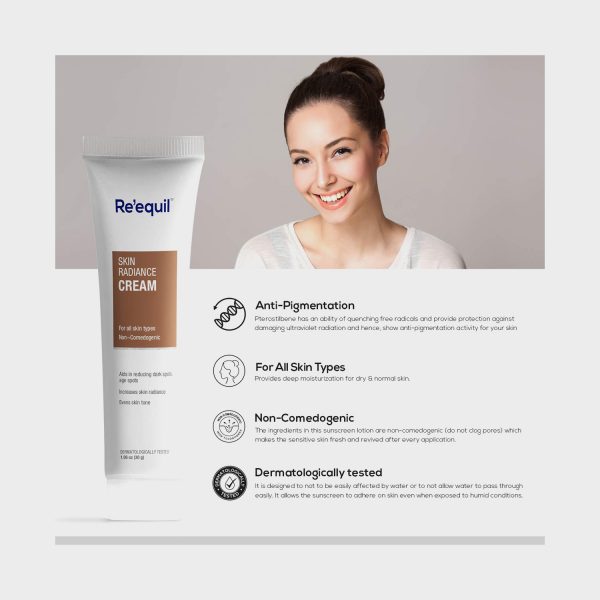 Re'equil  Skin Radiance Cream  for Hyper pigmentation  – 30g
MRP: 490.00
Evens out and lightens skin tone
Boosts radiance and improves skin texture
Protects skin from acne spots, age spots & freckles
Reduces hyper pigmentation, dark spots, and melasma
Expert's Advice

Use this twice daily. Apply a sunscreen in the day time after applying the cream.
Description
The strong antioxidant action of natural plant extracts helps in accelerating the process of skin healing while imparting an even skin tone.
Provides natural radiance and glows to the skin
Balances the melanin production and protects skin from UV radiation.
Free from chemical bleaching agents such as Hydroquinone and Kojic acid.
Astringent properties promote skin brightening and restore even skin tone.
Antioxidant properties protect the skin from free radical damage, thereby reversing skin aging.
Ideal for both Men and Women.