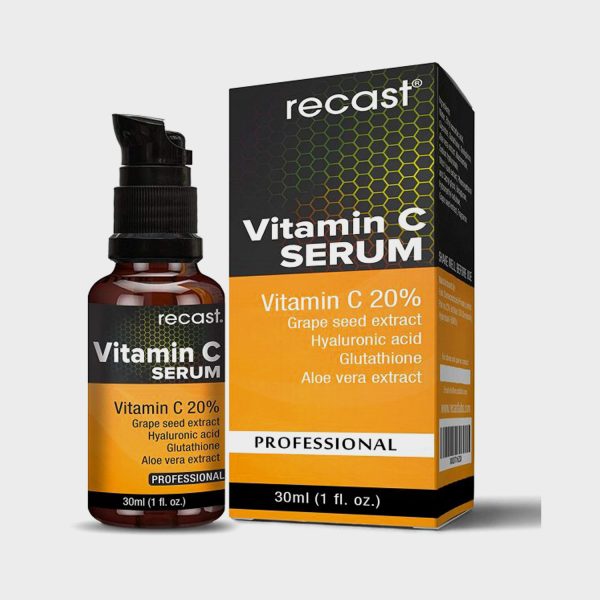 Recast Vitamin C Serum For Anti Ageing
MRP: 1,500.00
Recast Vitamin c facial serum is an extremely lightweight serum.
Infused with the stable form of vitamin c, moisture booster hyaluronic acid, perfect antioxidant glutathione, aloe vera, azelaic acid, and grape seed extract.
Description
Recast Vitamin C Serum For Anti Ageing
Retains youthful look and radiance of the skin.
Reduces acne, scar, fine lines, wrinkles.
It does not stick like your other serum, easy to apply at all times.
Non comedogenic paraben free.
Best combination for all skin types and all ages.