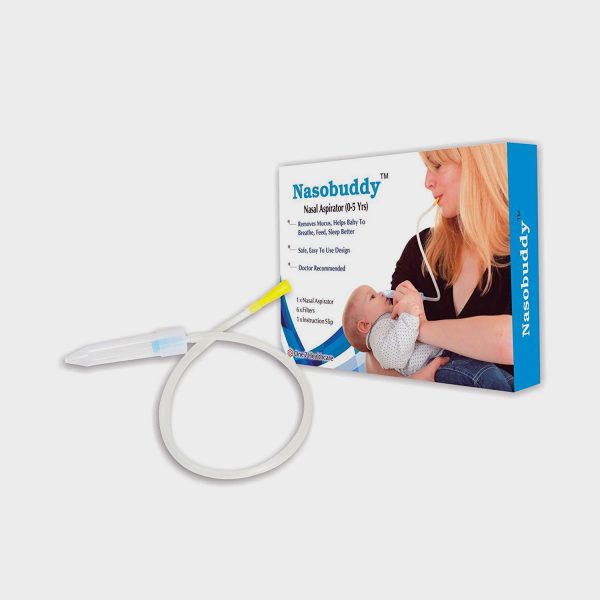 Nasobuddy Baby Nasal Aspirator 0-5 Years
MRP: 499.00
Made from Polypropylene and silicone
Removes Mucus, Helps baby to breathe, feed, sleep better
Description
Simple design features a tube that is placed against the baby's nose (not inside).
Place the tip of collecting tube against the nostril, creating a seal.
Use mouthpiece to suck out mucus.
Rotate the collecting tube in circular motion while sucking for better results.
Presents no risk or harm to baby's sensitive nasal structures
BPA and Phthalate free.
Includes 6 replacement hygienic filters.
Safe, easy to use design.