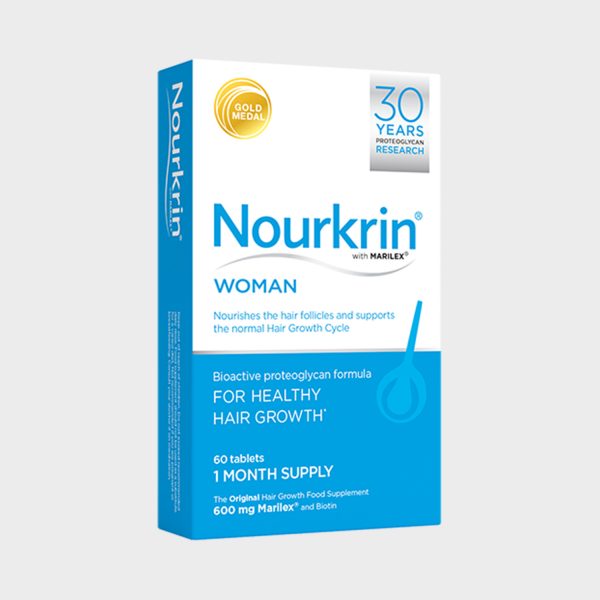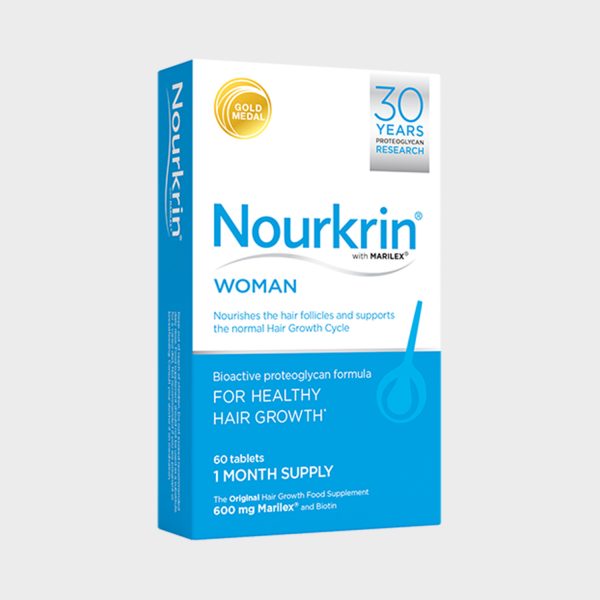 Nourkin Woman
MRP: 4,200.00
Formulated Proteoglycan Replacement Therapy that works with the normal Hair Growth Cycle.
Helps normalize and maintain the overall life and function of healthy hair follicles.
Description
• Contains Marilex (fractionated fish extract with specific lectican proteoglycans)
• Silica
• Biotin
Directions For Use:
• 2 tablets daily for a minimum of 6 months or until satisfied with results
(1 tablet in the morning and 1 tablet in the evening taken with water after food).
• Not recommended for those allergic to fish.