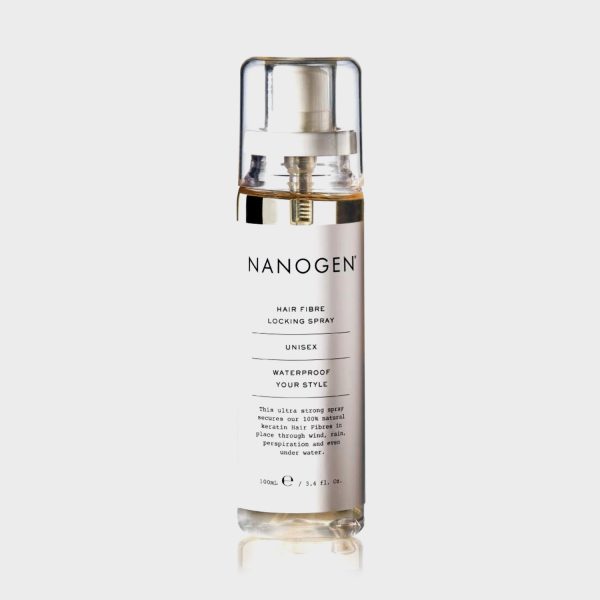 Nanogen Hair Fiber Locking Spray 100 ML
MRP: 2,500.00
Specially formulated to hold Nanogen hair fibres in place.
Provides impressive, long lasting resistance to wind, rain and perspiration.
Expert's Advice

For immediate camoflauge effect
Description
Suitable for Minoxidil users.
Designed specifically to be used alongside our hair fibres.
Helps protects colour from sun damage.
Delivers an unrivalled natural looking finish with every use.
Carefully selected for its wide and gentle spray application so as not to dislodge your perfect fibre pattern when applying.
Contains skin friendly ingredients , added fragrance and some alcohol derivatives
Directions For Use
Apply your Keratin Hair Fibres as normal.
For a secure hold, hold the bottle 10cm from your hair and spray four times.
For maximum water resistance, hold the bottle 5cm away and spray eight times ('double sprays').
If your hair gets wet, allow it to air dry without touching it, then reapply Locking Spray as required.