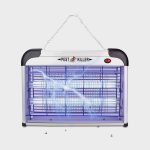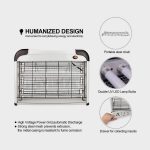 iBell Electric Insect Killer repellent
MRP: 2,990.00
LED night lamp with an electric web in it, fits for the killing of flying mosquitoes & insects which get attracted to the light of this lamp.
Description
Energy-saving light and an option of mosquito killer in one product.
Use of this product in daylight may affect killing of insects as insects don't get attracted towards
the light (as the lamp light is 2 watt approx) and comes in the reach of machine web.