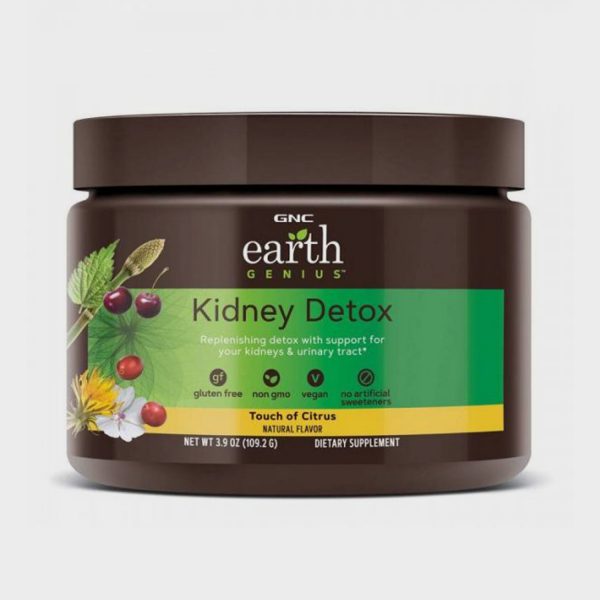 GNC Earth Genius Kidney Detox 109.2g
Brand/Mfr. : GNC
Product Highlights
Replenishing detox with daily support for your kidneys & urinary tract.
Formulated using cranberry, carefully selected botanicals and antioxidants to protect against harmful free radicals.
FREE shipping on all orders
Description
GNC Earth Genius Kidney Detox Benefits
Fortified with electrolytes to help regulate fluids and maintain a healthy cellular water balance.
Delivers potent antioxidants including Resveratrol and Curcumin to protect the body from harmful free radicals.
Non-GMO/Gluten Free/No Artificial Sweeteners
As a dietary supplement, add 1 scoop to 8 to 10 fl. oz. of water and mix thoroughly.
Drink adequate amounts of water daily.