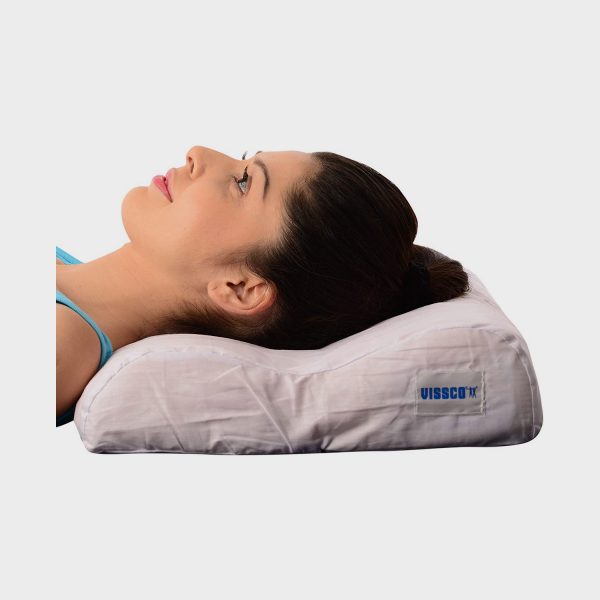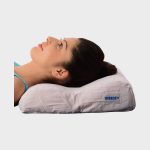 Vissco Cervical Contoured pillow – Small
MRP: 1,980.00
Beneficial for people suffering from cervical spondylosis.
Provides optimal muscle relaxation and support to the head and neck during sleep.
Expert's Advice

Best solution ofr cervical spondylosis relaxes neck muscles and ligaments
Description
Helpful in stiff neck, mild sprain or cervical spondylitis can often find the need to pick up the right cervical pillow.
Moulded from high density polyurethane foam that ensures the pillow won't lose shape even after prolonged use.
Maintains the neck in slight hyperextension providing optimal muscle relaxation and proper support to the head and neck during sleep.
Wide enough to permit the patient to turn side-ways and still get the effect of the extension.
You can use either sides of the pillow to suit your comfort.
Two different heights to choose to suit individual's requirement.
Firmness and resilience combined with softness and comfort.