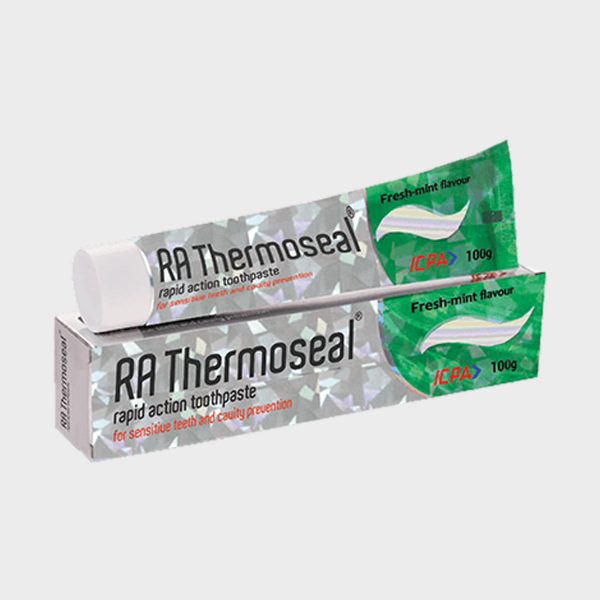 RA Thermoseal Rapid Action Fresh Mint Toothpaste, 100g
MRP: 105.00
Provides relief from dentinal pain by forming a neurosensory block.
Description
Reduces the demineralization of enamel and dentin by decreasing the acid production of bacterial plaque and decreases the solubility of apatite crystals.
Builds increasing protection against sensitivity of teeth to cold, heat, acids, sweets or contact.
Helps in the prevention of dental cavities.
Directions For Use
Adults and children over 12 years of age should apply at least 2.5 cm (1") strip of the product to a soft bristle toothbrush.
Brush teeth to clean all surfaces thoroughly with RA Thermoseal toothpaste/gel at least twice a day (morning and evening), or as recommended by a dentist or doctor.
Make sure to brush sensitive areas for a longer time.