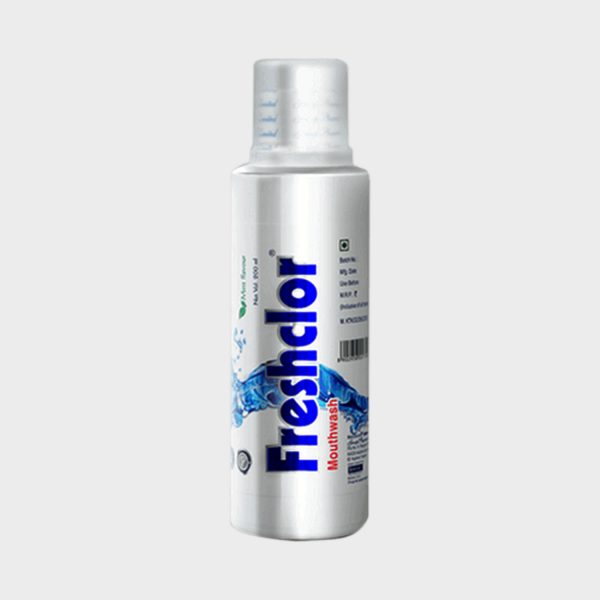 Group Pharma Freshclor Mouthwash 200ml
MRP: 210.00
Alcohol-free mouthwash gives good breath.
Promotes oral health and avoids cavity formation.
Expert's Advice

Mouthwash for bad breath. Non irritating. Eliminates harmful bacteria, controls oral infection
Description
Reduces as much as plaque formed in between the teeth and provides comfort.
Fights against the bad breath for more than eight hours.
Does not cause any kind of irritation or burning effect.
Reduces bacteria and inhibits bacterial growth.
Destroys germs, bacteria, and substances that cause bad breath.
Does not cover up the bad breath rather than eliminates the bad breath.
Gives a fresh feel after every usage.