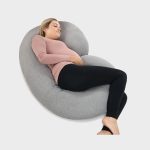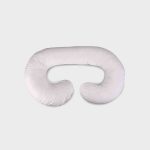 Pregnancy Pillow – Star
MRP: 3,995.00
Designed for pregnant women and is highly recommended
Made of cotton fabric and has multiple functionalities.
Description
Full body pregnancy pillow provides optimum support while you relax and sleep.
C shape is especially designed to help pregnant women to sleep comfortably on their side.
Also great for nursing moms.
Provides support and comfort for people who are recovering from surgery or injury, may help relieve back pain and neck aches.
Helps improve blood circulation and allows you to align your hips, neck, shoulders and back.