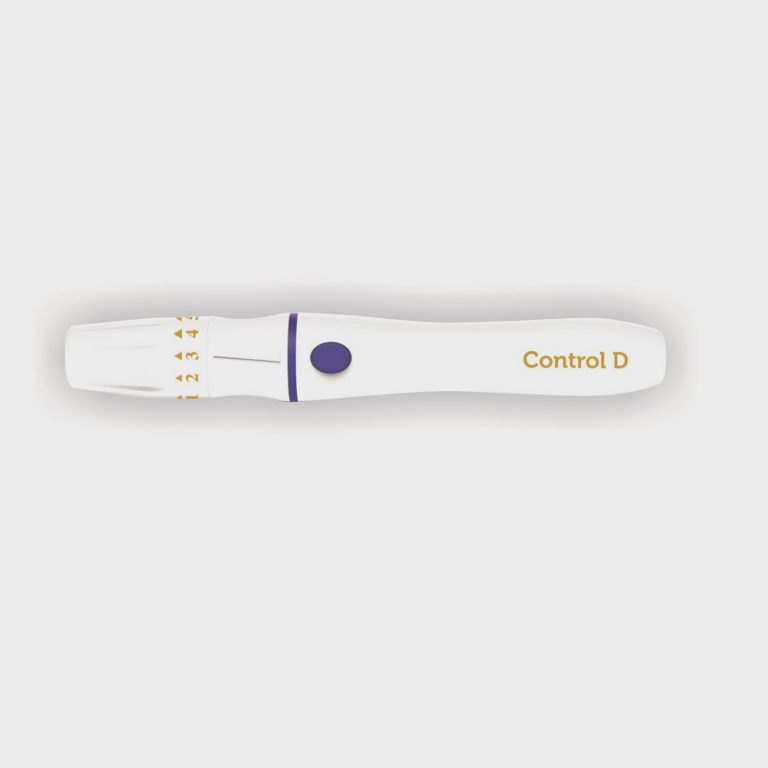 Brand: Control D
Quick View
Buy Now
Lancing Device is used to prick the skin for drawing blood sample for testing Blood glucose levels.
5 Depth setting, Comfort Grip.
Internal Vibration Control System (IVCS) Technology for pain free testing.
Universal design to fit all round lancets.
Brand: Control D
Quick View
Buy Now
With advanced Amperometric Biosensors to measure accurate blood glucose using low volume of blood in 5 seconds.