Brand: Age Care, Tapasya
Quick View
Buy Now
Specially designed to treat sleep apnea, snore and nasal congestion.
Relieves snoring and improves the quality of sleep effectively.
Filters air of harmful gases and dust and gives Clean air.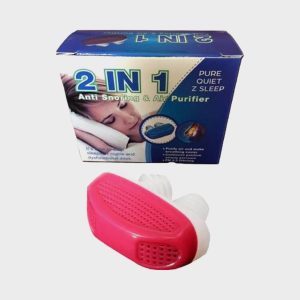 Brand: Tapasya
Quick View
Buy Now
Used for relief in nasal congestion caused by cold, allergy and rhinitis.
Reduces snore and improves breathing.