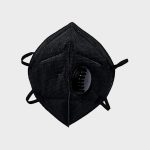 SG Health Anti Pollution Face Mask
MRP: 149.00
Offers protection from microscopic particles resulting from air pollution, dust, smoke, pollen, and bacteria.
Description
Designed with superior particle filtering technology to help you get through your day to day life with ease while keeping your lungs safe.
Number of units- three, dust pollution mask.
5 Layer carbon fiber protection, exhalation valve for breathing ease.
Helmet compatible so you can wear while riding.
No fogging while wearing spectacles.
Soft cotton lining for extra comfort neat stitching makes it look better adjustable nose clip to avoid irritation.