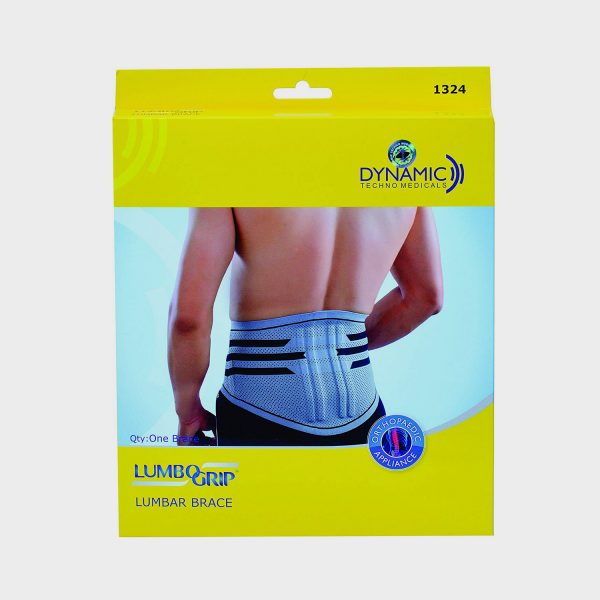 Dynamic Lumbogrip DS Lumbo Sacral Corset XL
MRP: 1,675.00
Stabilizes and relaxes the lower back muscles.
Provides optimum support to reduce low back pain.
Expert's Advice

Anideal support for lumbo-sacral problems
Description
Additional information
Description
Useful to people with Chronic low back pain, Post operative rehabilitation of the lumbar region, Osteoporotic pain of the lumbar region, Degenerative lumbar disc disease and Discectomy
Anatomically shaped posterior metal stays facilitate correct posture and permits individual adaptation to the patient's shape.
Double reinforced straps allow individual adjustment to provide just the right amount of compression to support the muscles and to ensure an adaptive fit for better compliance.
Fastening handles helps in easy application and removal of the brace without any considerable effort
While applying ensure that the main Hook and Loop closures come on the front.
Use the hand closures for easy application.
Make sure that the metal stays are properly adapted to the curve of the patient's spine.
Stretch out both the ends of the product and fasten the Hook and Loop closures.
Apply the extra Hook and Loop closures for additional support.
Available Sizes – S 70-80 cms, M 80-90 cms, L 90-100 cms, XL  100-110 cms, XXL 110-120 cms.