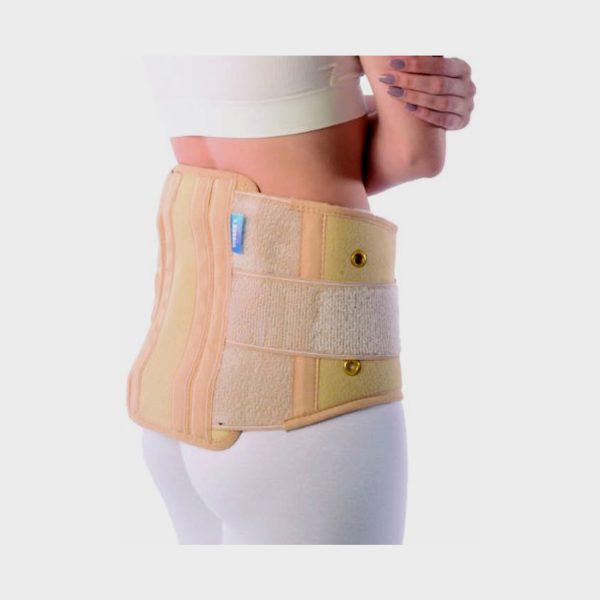 Vissco Contoured Sacro Lumbar Belt with Side Straps XL
MRP: 1,034.00
Immobilizes the lumbar and sacral areas allowing functional mobility.
Reduces pressure on the lower back and reduces pain.
Expert's Advice

wear it while sitting, if you have disc prolapse and you are working from home
Description
Additional information
Description
Provides noticeable therapeutic relief for the lumbar spine.
Supports the back muscles and promotes good posture.
Helps reduce pelvic anterotation.
Helps stimulate metabolism, further reducing muscular discomfort.
Contoured for the ideal fit.
Side Straps provide better support.
Helps in conditions like:- Facetal syndrome, Fracture, Herniated Disc, Low Back Pain, Lumbar Spondylosis, Posture Support, Sacroiliac Joint, Sciatica, Spondylolisthesis, Upper Back Pain.
Available Sizes – S 65-75 cms, M 75-90 cms, L 90-105 cms, XL  105-115 cms, XXL 115-125 cms.