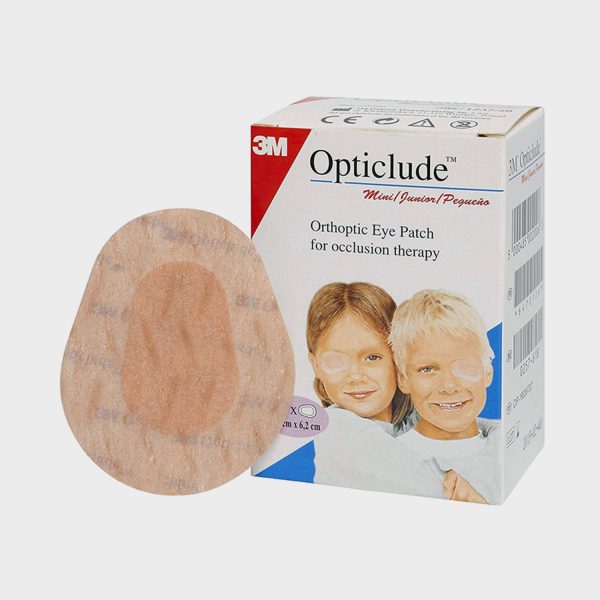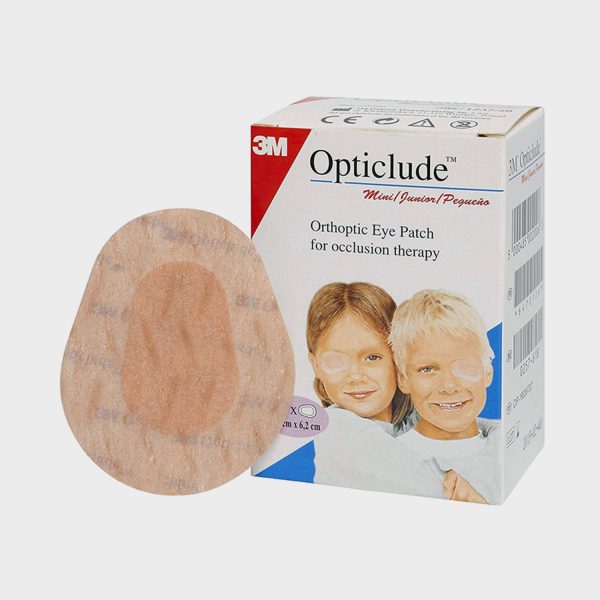 3M Opticlude Orthoptic Eye Patch 5cm*6.2cm 1537/20 Box of 20
MRP: 525.00
Orthoptic Junior Eye Patch for Occlusion Therapy.
Designed to provide a comfortable solution to childhood strabismus and amblyopia (squint, lazy eye or cross-eye).
Description
Worn over the preferred eye, the eye patch encourages the weaker eye to function.
Fits comfortably behind glasses, yet allows the eyelid to move freely.
Central, nonadherent pad prevent eye secretions from sticking the pad to the eye Convenient.
Gentle to skin. Comfortable to wear.
Ideal for treating lazy eye or when an eye cover is needed.
Sticks well yet removes easily. Highly breathable backing.
Breathable, hypoallergenic, latex free. Hypoallergenic adhesive.
Easily applied and removed with minimal skin irritation.
Size: 5 cm x 6.2 cm (Junior). Box of 20 Patches.