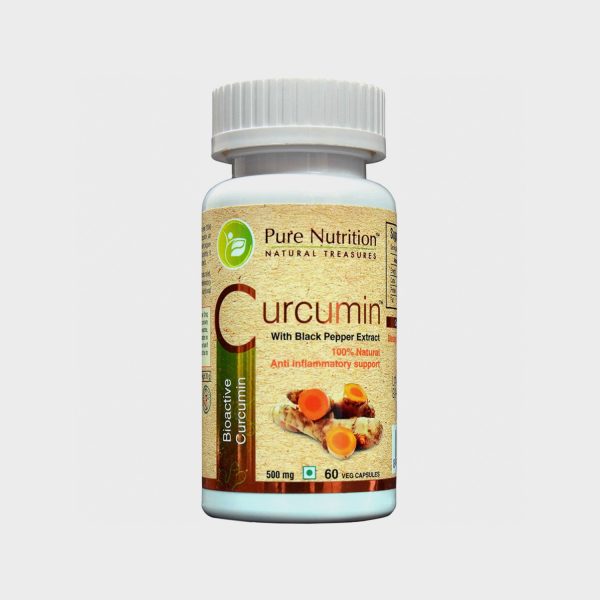 Pure Nutrition Curcumin (Bioactive Curcumin) 30 Capsules
MRP: 1,099.00
Improves joint mobility and Fights inflammation.
Anti-inflammatory, antioxidant and antibacterial properties along with anti-ageing qualities.
Boosts immunity.
Expert's Advice

Take it as a adjuvant with other medications or multivitamins.
Description
Promotes Heart Health – curcumins anti-hyper cholesterolemic properties helps in maintaining cholesterol levels ensuring good heart health and better cholesterol levels.
Boosts Immunity And Promotes Healthy Aging: Curcumin is enriched with essential antioxidants that helps reduce free radicals in the body, building its immunity and slowing down the aging process. Lesser the oxidative stress better is the immunity.
Improves helps in better functioning of brain: curcumin is attributed to increasing BDNF (Brain-derived neurotrophic factor) an element in the brain responsible for improving neuron functions, their growth, and their protection. Improved BDNF levels support better cognitive health.
Prevents Infections: Anti-protozoal and anti-bacterial properties of curcumin provide protection against various infections.
PNS Technology: The natural matrix of any medicinal herb plays an important role in increasing the bioavailability of its alkaloid.