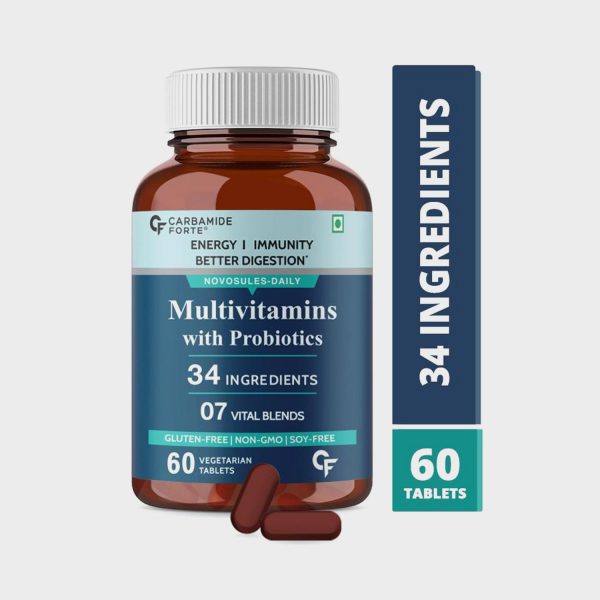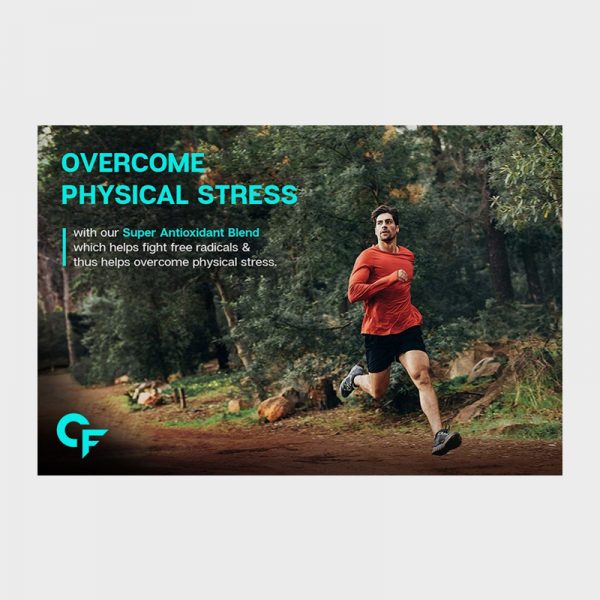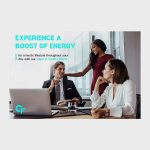 Carbamide Forte Multivitamin for Men & Women with 34 Ingredients – 60 Tablets
Brand/Mfr. : Carbamide Forte
Product Highlights
Boosts your system under the stress and strains of everyday life.
FREE shipping on all orders
MRP: 252.00
Description
PRE & PROBIOTIC ADVANTAGE:The added advantage of PRE & PROBIOTIC BLEND in our complete Multivitamin Formula supports smooth digestion and higher absorption of consumed food.
34 INGREDIENTS IN 7 VITAL BLENDS: With just one tablet a day, this multivitamin for men & women gives you 34 Vitamins, Minerals, Natural Extracts & Antioxidants to help you achieve more from your day. 100% RDA of most Vitamins & Minerals.
SKIN, HAIR, BONES & JOINT SUPPORT: Biotin, Vitamin E & Vitamin C are added to support healthy hair & skin. Calcium, Magnesium, Phosphorus, Potassium & Vitamin D are added as a Superior Bone & Joint Blend.
Directions for Use:
 Tablet is easy to swallow then capsule, small size tablets, it is very convenient to include this in daily routine.