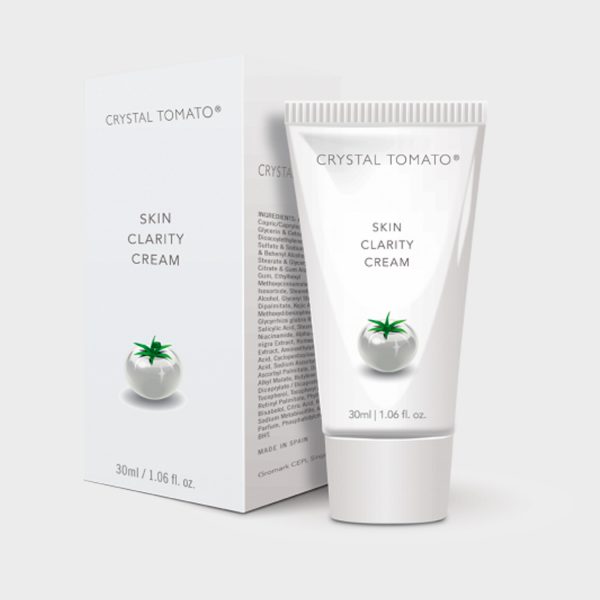 Crystal Tomato Skin Clarity Cream
Brand/Mfr. : Crystal Tomato
Product Highlights
Designed specifically for melasma and skin pigmentation problems.
Helps prevent the formation of new melanin spots.
FREE shipping on all orders
MRP:
Description
Simple but highly effective in melasma patients.
Formula acts by inhibiting the enzyme mechanism that produces melanin.
Continuous application leads to reduction or eradication of existing skin spots of melanic origin and other skin hyperchromic.
Does not contain any harsh or toxic compounds making it suitable for all skin types.
Main active ingredient is Tyrosinase inhibitor complex and it is proof harsher isn't necessarily better when it comes to stubborn pigmentation problems.