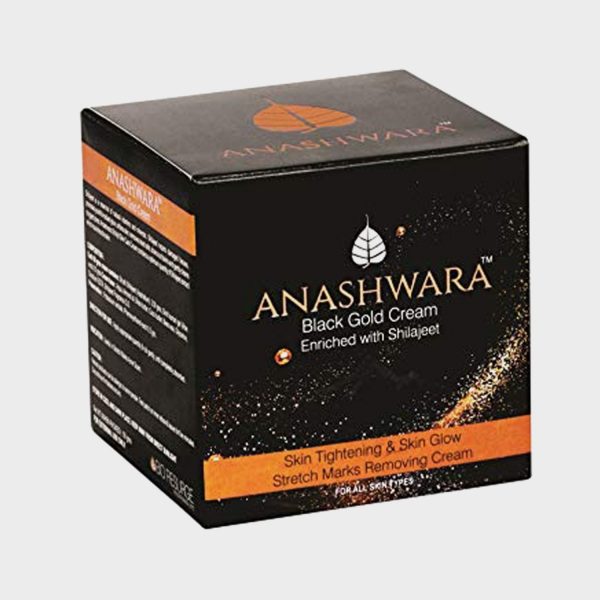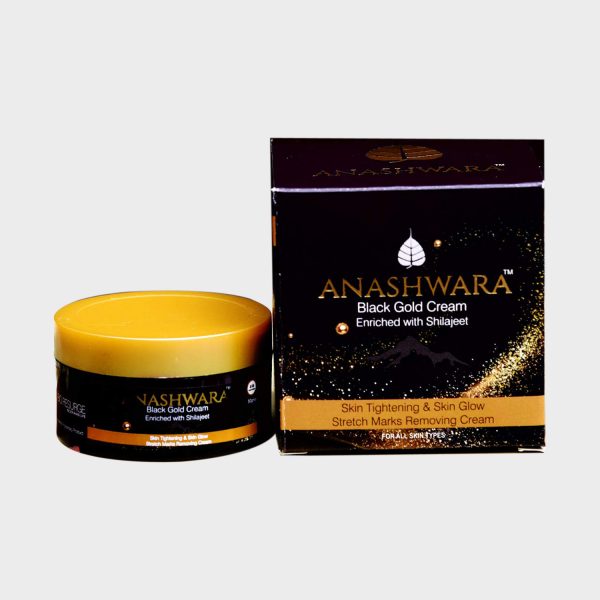 Bio Resurge Anashwara Black Gold Cream for stretch marks and scar removal and pigmentation 50 gm
MRP: 450.00
Repairs damaged tissues and offers a youthful and radiant glow
Removes the dead cells and makes the skin soft.
Improves elastin and collagen fibres of skin which helps tighten the skin.
Description
Unique combination of Shilajit with aloe Vera, almond oil, Shea butter and other valuable ingredients from nature
ShudhShilajit is a precious mineral found in high altitude mountains, helps for tighten the skin and remove stretch marks and scars
Cocoa Butter helps prevent stretch marks and aids scarring
Aloe Vera Helps with signs of ageing
Shea Butter can soak into your skin, creating a smooth and soft barrier that seals in moisture.
Paraben and sulphate free.
Apply cream with a light massage on face and stretch marks, scars etc.