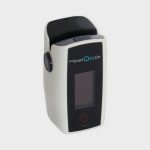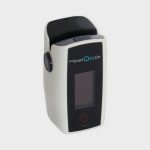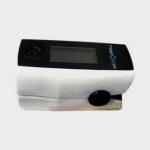 BPL SmartOxy Pulse Oximeter
MRP: 3,500.00
Portable fingertip oxygen monitor that has six display modes and four direction display, with color OLED screen.
Measures the blood oxygen levels, pulse rate, and Perfusion Index graph.
Description
Helps you monitor the oxygen saturation of hemoglobin in the arterial blood non invasively.
Measuring oxygen saturation is as important as measuring pulse rate.
Helps decide oxygen flow.
Working on the principle of photodetection, the pulse oximeters emit infrared rays to detect the oxygen saturation in blood.
Comes with big font display and brightness control.
PI graph represents continuous peripheral perfusion.
Comes with a compact and easy to carry pouch.